Monday, June 6th, 2016 9:00-10:30, Auditorium
Slides: PDF (27.7MB)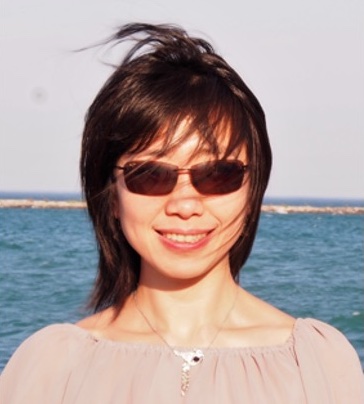 In this talk we ask the question: How far are we from collecting the knowledge in the world? We analyze the knowledge that has been extracted to Freebase in three categories: head knowledge in head verticals (e.g., music), long-tail knowledge in head verticals, and head knowledge in long-tail verticals, showing the limitations and challenges in current knowledge-collection techniques.
We then present two key efforts at Google on collecting tail knowledge. The first, called Knowledge Vault, targeted on tail knowledge in head verticals. It used 16 extractors to periodically extract knowledge from 1B+ Webpages, obtaining 3B+ distinct (subject, predicate, object) knowledge triples. The second, called Lightweight Verticals, targets on head knowledge in tail verticals. It uses a crowd-sourcing approach to collect knowledge by annotating websites, and currently has millions of active Google Search users every day. We present some key technologies under both projects, namely, knowledge fusion for guaranteeing knowledge correctness, and knowledge-based trust for finding authoritative sources for knowledge curation.
Xin Luna Dong is a Senior Research Scientist at Google Inc. She is one of the major contributors for the Knowledge Vault project, and has led the Knowledge-based Trust project, which is called the "Google Truth Machine" by Washington's Post. She has co-authored book "Big Data Integration", published 65+ papers in top conferences and journals, given 20+ keynotes/invited-talks/tutorials, and got the Best Demo award in Sigmod 2005. She is the PC co-chair for WAIM 2015 and serves as an area chair for Sigmod 2017, Sigmod 2015, ICDE 2013, and CIKM 2011.
Tuesday, June 7th, 2016 9:00-10:30, Auditorium
Slides: PDF (24.7MB)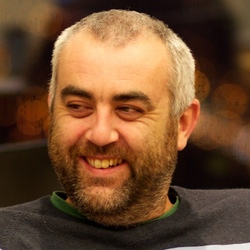 The microservice architectural style is now one of the most talked about topics in software architecture. Large organisations are using them to deliver value into production faster than ever before. But what actually are they? What do they look like? Why should you use them?
'They sought it with thimbles, they sought it with care; They pursued it with forks and hope;'
In this keynote, James will take you on a journey to hunt down the snark - what he finds may surprise you
James Lewis studied Astrophysics in the 90's but got sick of programming in Fortran. As a member of the ThoughtWorks Technical Advisory Board, the group that creates the Technology Radar, he contributes to industry adoption of open source and other tools, techniques, platforms and languages. For the last few years he has been working as a coding architect on projects built using microservices; exploring new patterns and ways of working as he goes. James has spoken at many international conferences. His previous topics range from domain driven design, SOA and the future of the web to agile adoption patterns and lean thinking. He's also heavily involved in the fledgling microservice community. He rather likes the fact that he got to describe his take on things jointly with Martin Fowler in a paper that is influencing how people see the future of software architecture. Follow him @boicy
Wednesday, June 8th, 2016 9:00-10:30, Auditorium
Slides: PDF (4.9MB) PPTX (3.9MB)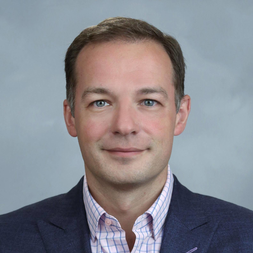 Crowdsourcing is becoming increasingly popular in many fields. In this talk, I will describe a set of systems that we built over the last few years, which combine human and machine intelligence, to create systems that are better than using humans or computers alone. I will cover a diverse set of topics surrounding the creation of such systems, including worker quality control, fair payment schemes, vulnerability detection for machine learning systems, and how to use online advertising systems for targeting knowledgeable users. Time permitting, I will conclude with an illustration of how Mechanical Turk workers and mice are not that different after all.
Panos Ipeirotis is a Professor and George A. Kellner Faculty Fellow at the Department of Information, Operations, and Management Sciences at Leonard N. Stern School of Business of New York University. He received his Ph.D. degree in Computer Science from Columbia University in 2004. He has received nine "Best Paper" awards and nominations, a CAREER award from the National Science Foundation, and is the recipient of the 2015 Lagrange Prize in Complex Systems, for his contributions in the field of social media and crowdsourcing.